Hello everyone, it's been a while since we wrote about our development progress.
In October, we developed new characters and implemented significant mechanics for Project UNSEEK. We also have news about the events we participate in and what we plan in the near future.
Let's get into it!
New Playable Characters
You can now play as Britanny and Alien. In previous builds, you could only play as Jack and Dr. Plague. Let us introduce them all.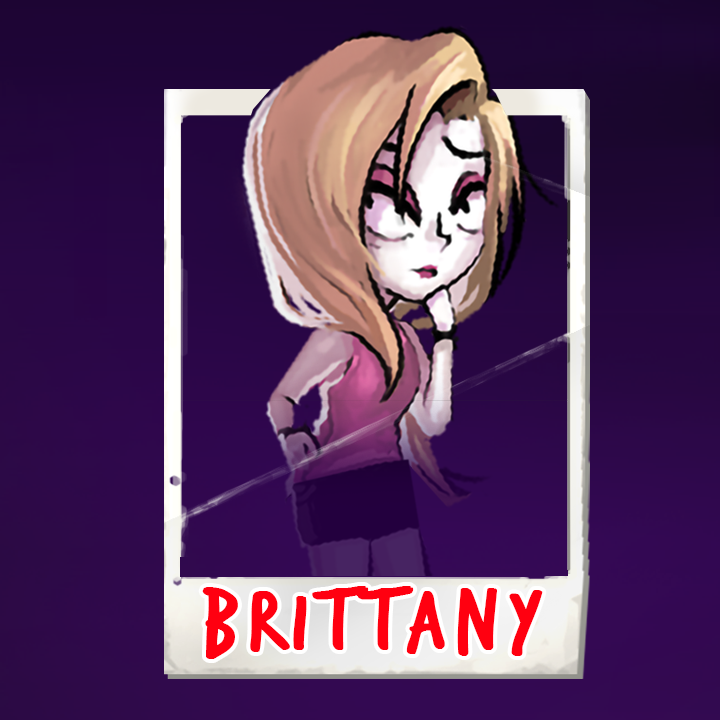 Brittany (
NEW!

)

The only female human character so far. A popular girl in her school loves playing pranks, cruel jokes, and insulting others to show dominance with her gang. Basically, A teen rom-com movie antagonist.

With her special skill: Materialistic, she can help other humans escape the experiment through her instinct to find the most precious item on the maps.
Jack
A popular baseball athlete in his school has a handsome face and an athletic body, but he's arrogant, hot-headed, and rude. Love to fight and certified bully.
With his special skill: Sprint, he can run faster than any creature (and human) in the experiment ground.
Alien (
NEW!

)

Found stranded in an undisclosed area. Believed from outer space in our universe. Have high adaptability living on earth because of their ability to mimic humans.

Has special abilities: Quick Mimic, visually transforms into one random human in the experiment ground, and Observer Offspring, summon a youngling on the ground to reveal humans location nearby.
Dr. Plague
Believed to be a doctor from another universe where a deadly outbreak decimated the earth. Mutated so much because of the disease, it is considered almost a human creature by researchers.
Has special abilities: Otherwordly Concoction, brew a strengthening potion and consumes it to move faster, and Mark of the Sunbreak, every time it catches a human, leaves a mark behind, reducing human's movement speed.
Items and Skills Mechanics
Now every character can utilize skill, as explained above. Also, special for humans can use items scattered around the experiment ground to help them finish their objectives.
Big Lamp
Big lamp with limited fuel. Your field of view will be larger for a certain duration.
Baseball Bat
Old baseball bat with rotten wood to knock creatures down.
Instruction Manual
Instruction Manual for old computers. Boost some progress on computer hacking.
Ritual Dagger
The bloody ritual dagger is used for otherworldly rituals. Its mystic power has the ability to help escape from Creature's grasp.
Other updates:
Other than the updates above, we're also making some changes to the game's overall experience
We're revamping the overall art style with a new style, combining 2D and 3D assets to create a stylish and functional visual.
Inspired by mystery movie visuals and old computers, we're creating a new UI to create more immersive experiences.
As the game is in development, there are still a lot of bugs found in the build, and we're trying to fix them on every new version.
Events
Besides development, Project UNSEEK is also attending and featured in various offline and online events.
Thanks to support from Asosiasi Game Indonesia, Project UNSEEK can attend and open a booth at Level UP KLM. At the event, we met incredible people from the games industry and received feedback and insight from them.
Our first time attending an international event independently was a great experience. Even though the event is B2B only, we have so many visitors at our booth, from students, game dev, publisher, and the legendary Shuhei Yoshida of Playstation, that give us much valuable feedback and appreciation.
This event also has events on Steam and Project UNSEEK featured on the event page.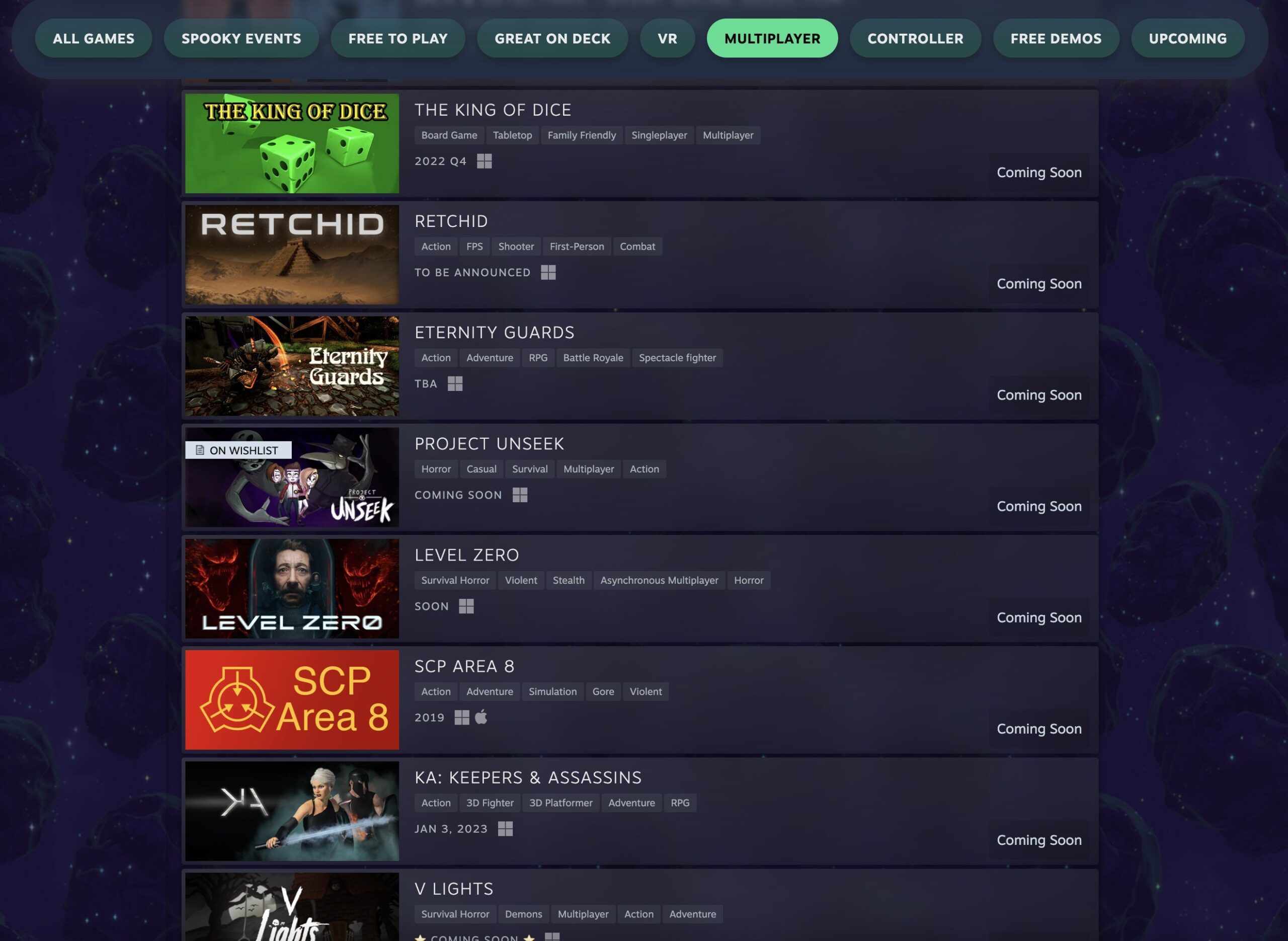 Our first-time event on Steam (Not including the Gamescom Asia one), a Halloween event featuring a lot of horror games Steam has to offer. At the event, we're doing a Livestream on steam, talking about the development of Project UNSEEK and playing the game with the development team. We're also doing a playtest session on our discord that we will explain next.
At the end of October, we're doing playtest session with our discord server member and other game developers. At the event, we're introducing all the new features and fixes and getting valuable feedback from all testers participating. This event is also our first time distributing the playtest build via Steam, it's a great learning experience for using Steam for the first time.
What's Next?

As the development continues, we plan to add more features and characters to Project UNSEEK. We're also trying to improve the game based on all feedback we receive.
We plan to hold monthly playtest sessions as a regular event. By the end of November, we will have another playtest session with our Discord Member. You can also join the event by joining our Discord Server.
We are committed to participating in the Steam Next Fest Event on February 2023 Please stay tuned for more information because we will have a demo you can play!
That's it for this development blog; thank you for your time reading this long blog and your support so far! See you in the next updates!
Note: Work in progress. The gameplay and visuals shown or described in this blog might change in the final release.